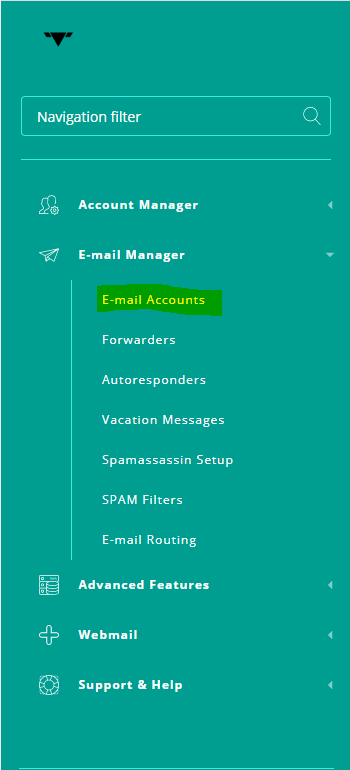 Click the button "CREATE ACCOUNT"

Choose a password and a username for your E-mail address. Your mail will be username@yourdomain.com
Use the "E-mail Quota(MB)" to define how much disk space you want to assign to the mail account.
Use the "Send Limit" to define the maximum amount of Emails the account can send per month. We strongly recommend a max number of 7200.